The Faith I Live By: Isaiah 55:11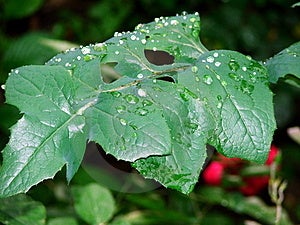 © Photographer Magdan Tania | Agency: Dreamstime.com
God's Sure Promise: Isaiah 55:10-11
"For as the heavens are higher than the earth, so are my ways higher than your ways, and my thoughts than your thoughts. For as the rain cometh down, and the snow from heaven, and returneth not thither, but watereth the earth, and maketh it bring forth and bud, that it may give seed to the sower, and bread to the eater: so shall my word be that goeth forth out of my mouth: it shall not return unto me void, but it shall accomplish that which I please, and it shall prosper in the thing whereto I sent it."
God Challenges Us to Trust in His Word
Our faith depends not upon our emotions or moods, which are changeable and tertiary, but upon the unchanging faithfulness of our God and his unchanging word. He cannot fail, and His word likewise can never fail in the purpose for which it sent it forth. His promises are sure, "for all the promises of God in [Jesus Christ] are yea, and in Him Amen, unto the glory of God in us." 2 Corinthians 1:20.
God gives us His word to encourage us to try Him and trust Him beyond our temporal circumstances. He wants us to have an experimental and experiential faith in Him, something real and not merely theoretical. This faith journey begins with hearing His word. "So then faith comes by hearing, and hearing by the word of God." Romans 10:17. We have to believe God and take Him at His word, sight unseen.
The Faithfulness of God
God speaks, His word goes forth, and it accomplishes what He sent it forth to do. His word is not hit-or-miss. His word is like the rain that waters the ground and causes all that it touches to bud, grow and be fruitful. God's word goes forth into the earth and bears its fruit in due course. If we patiently wait on God and rely upon His word, we will reap the reward of seeing His promise fulfilled.